Making a Living: Fashion career leads Solebury entrepreneur to launch line of scarves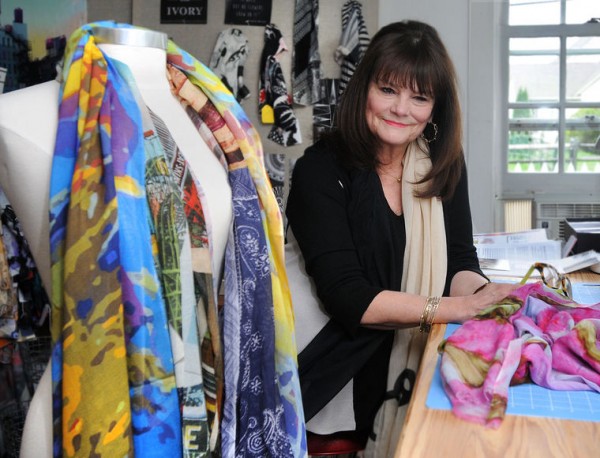 By Amanda Cregan
After a career that spanned four decades, reached 50 countries and launched multi-million dollar apparel brands, fashion designer Debbie Martin is finding her greatest fulfillment at home in her Bucks County studio.
Since 2014, Martin has been the owner and designer of an eclectic collection of scarves created with a nod to timeless style and a focus on the ever-changing tastes of her customers.
Like many successful, self-driven entrepreneurs, the notion of slowing down in her retirement years was unappealing.
"I had this really huge career where some people would say, 'I have this really great retirement. I can play tennis and travel the world,' but I wanted to do something for me," Martin, 67, said from her home studio in Solebury.
For Martin, that means the freedom to create original accessories that reflect the beauty of nature, travel scenes, art and anything else that inspires her.
"My inspiration comes from the world I see around me," said Martin.
It also involves working with special needs children, using art to help them communicate and raising funds to build playgrounds for children with disabilities. Read more here at The Intelligencer